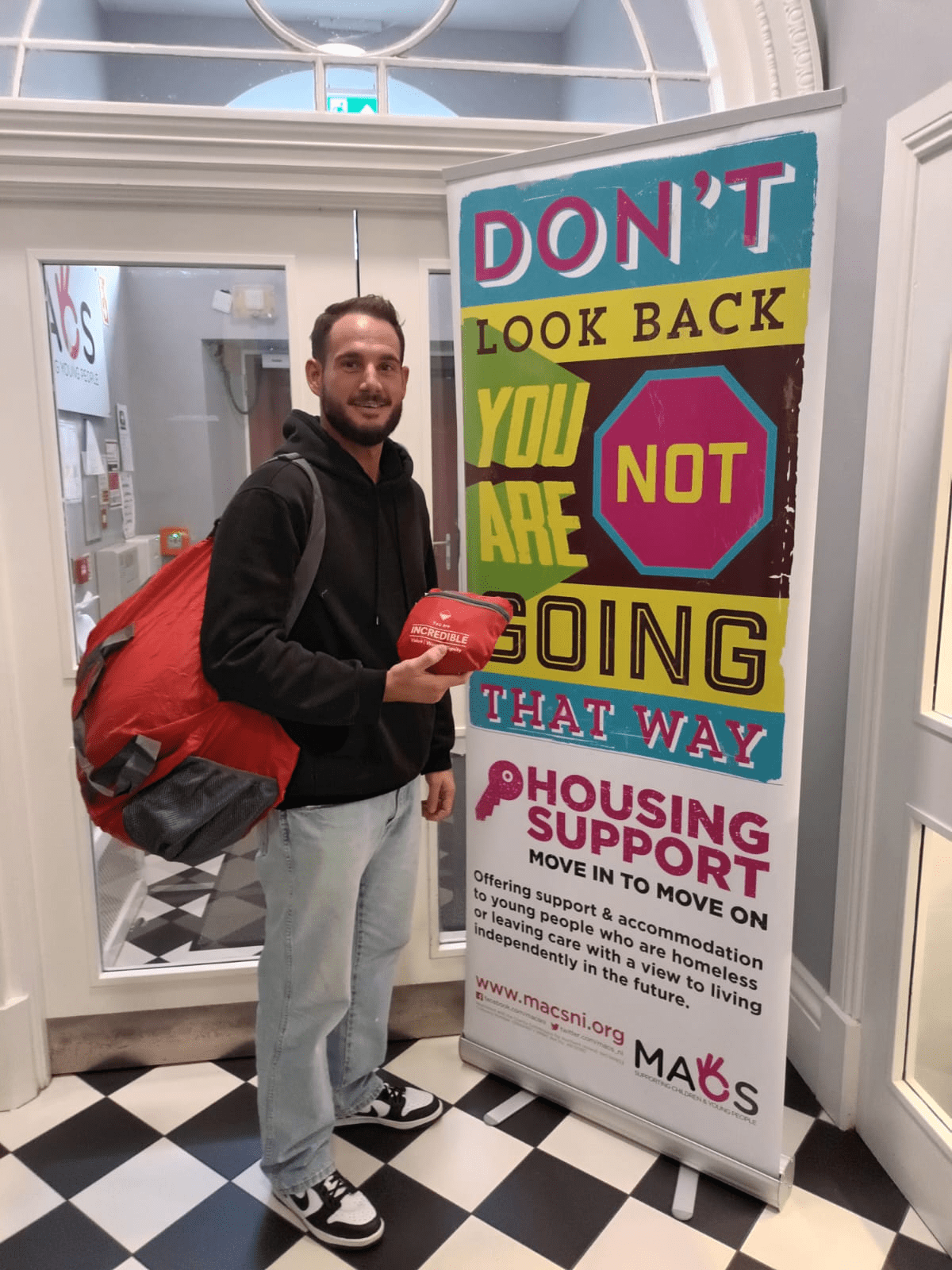 MACS –
Supporting Children and Young People

.
We've recently sent 60 pack-away travel bags to MACS. They will be giving them to the young people who they work with. Andy (pictured above) is an integrated services worker based in Downpatrick. He is on the ground making sure that no child carries their belongings in bin bags .
"We're delighted to receive a delivery of Madlug bags here. Some of our young people have travelled across the world without their family. Others have not travelled so far. Nonetheless they found themselves in need of somewhere safe to call home. They all deserve dignity. Being able to provide them with a decent bag when they move on is so appreciated. Thank you so much."
We're delighted to be able to assist their work in Downpatrick and excited to see what can happen in the future!
We are the registered charity at the heart of the Madlug™ movement.
Providing bags, raising awareness and finding solutions.