A FREE PDF Madlug Activity Book to help you teach your child to make a difference
Each activity can be completed by your child themselves or with some help from you but the most important thing is to have fun!
Sign up to receive your free activity book now
Every activity is aimed at age 4-11yrs which can be completed in any order and there is only one rule: enjoy themselves.
This PDF includes
28 Fun filled activities
Games, doodles and dot to dots to help inspire your child's creativity and reward their curiosity.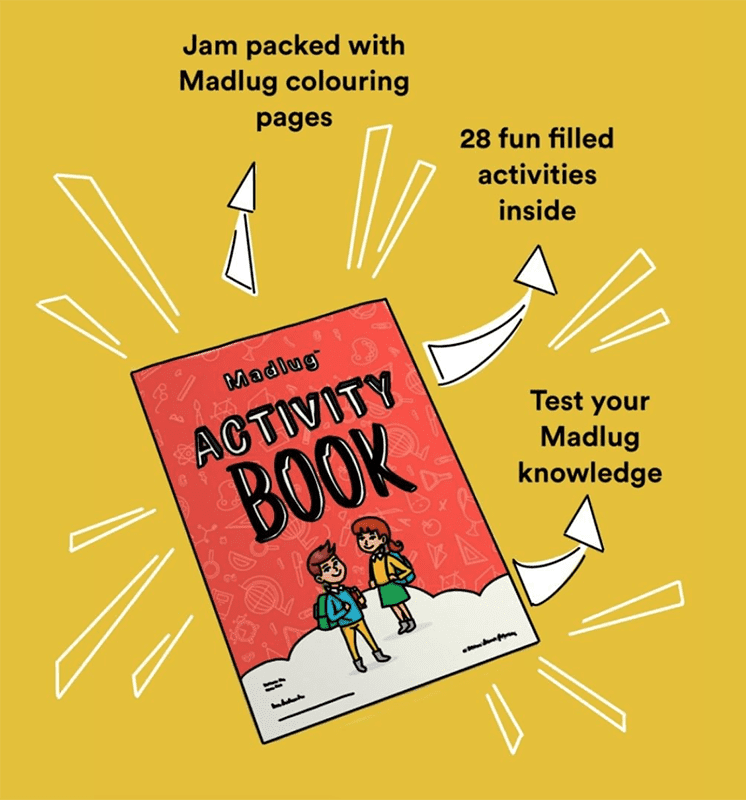 So download your free copy now, fetch a felt tip, pencil or crayon and encourage your children to get started