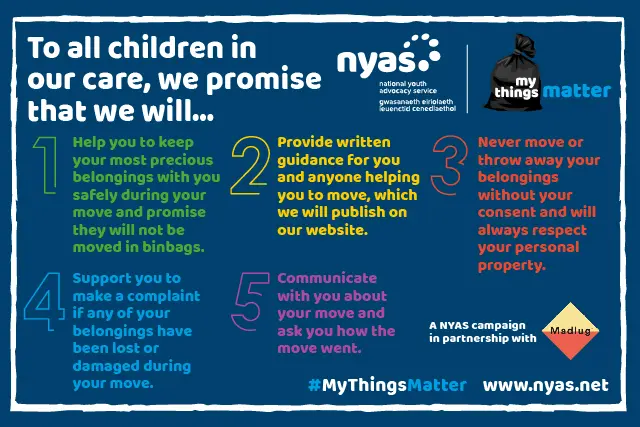 Partnering with NYAS to see an end of moving children in care with bin bags.
Unfortunately, children in care have been moving home without the dignity and respect they deserve for far too long.
My Things Matter is campaigning for improved support and respect for care-experienced children and their belongings when they move, across England and Wales.
We are asking local authorities to help make the moving experience as positive as possible for children and young people in the care system.
To support this change, we are asking local authorities across England and Wales to adopt and implement the My Things Matter pledge as noted in the above graphic.
 Check out NYAS for more info re My Things Matter Campaign by clicking here.
We are the registered charity at the heart of the Madlug™ movement.
Providing bags, raising awareness and finding solutions.